Special Announcement!  
Natural Gas Field Worker Safety and Security Forum – Texas 2017
CCG CEO Mr. Brendan King has been asked to present on the main stage at this years American Gas Association event in Fort Worth, Texas on December 12th, 2017.
Mr. King will be presenting a segment of the Calm Every Storm, BREATHE (Be Ready Everyday, Anywhere, To Handle Emergencies™) Course curriculum to approximately 100 leading utility company safety and security representatives from all over the USA.
This years conference:  National Gas Field Worker Safety & Security Forum "Being in the Right Place at the Wrong Time" is focused on preparation, mitigation and de-escalation of crisis situations.  This session will provide some tips and techniques to protect your workforce through realistic and highly effective de-escalation, crisis prevention, and Situational Safety™ skills.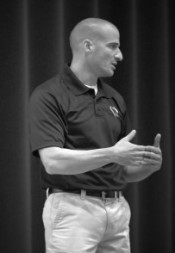 American Gas Association – Lone Worker Conference
Seeking more information on training your employees on Crisis Prevention and Active Shooter Response?  Click HERE