De-escalation Techniques for Teachers (Online Certification)
$99.95
Certification Provided Upon Completion
Large Group Discounts Available
Login Provided Within 24 Hours of Payment
Description
De-escalation Techniques For Teachers (Certification)
Looking For On-Location Training? 

In today's classroom's teachers need every bit of de-escalation training they can get.  Dealing with challenging students, distressed or hostile parents, difficult situations with co-workers; these are only a few of the potential situations that teachers are faced with everyday.  Use of these de-escalation techniques for youth will only increase the ability of educators to actually teach, vs. spending the majority of their time having to "put out fires" and navigate through crisis situations.
Whether it is de-escalation strategies for teachers, de-escalation techniques for high school students, or even de-escalation strategies for students in general, learning effective methods to preventing crisis situations, and recognizing warning signs early on in the crisis cycle is key.
This online Crisis De-escalation and Teamwork Training (CDTT) course curriculum presents numerous strategies for educators, teachers aids, and other related professionals to be able to connect, engage, and prevent crisis situations from occurring.  Used in facilities as a foundational skill set for de escalation strategies for students with autism, this course will increase confidence and enhance the ability of the participant to successfully manage difficult encounters with students.
This Crisis De-escalation and Teamwork Training (CDTT) course was filmed during a live training event in the mid-western USA, as part of a larger full-day training program. Taught by CEO and Founder Mr. Brendan King this course should not be missed.
Presented as an easy to follow, online course, filmed in full color HD video and lasts approximately 2 hours.  The course has a few competency checks during the course, as well as a short quiz upon completion for certification. Once the test is completed participants will be prompted to download their certificate of completion.
De Escalation Training In Schools

SAMPLE VIDEO
This course is an excellent in-service training option for de escalation techniques for teachers, or part of a larger de escalation in the classroom learning program. <
*Large group discounts are available, so please contact us prior to purchasing online for groups of 10 or more. 
A Few of Our 
Satisfied

Clients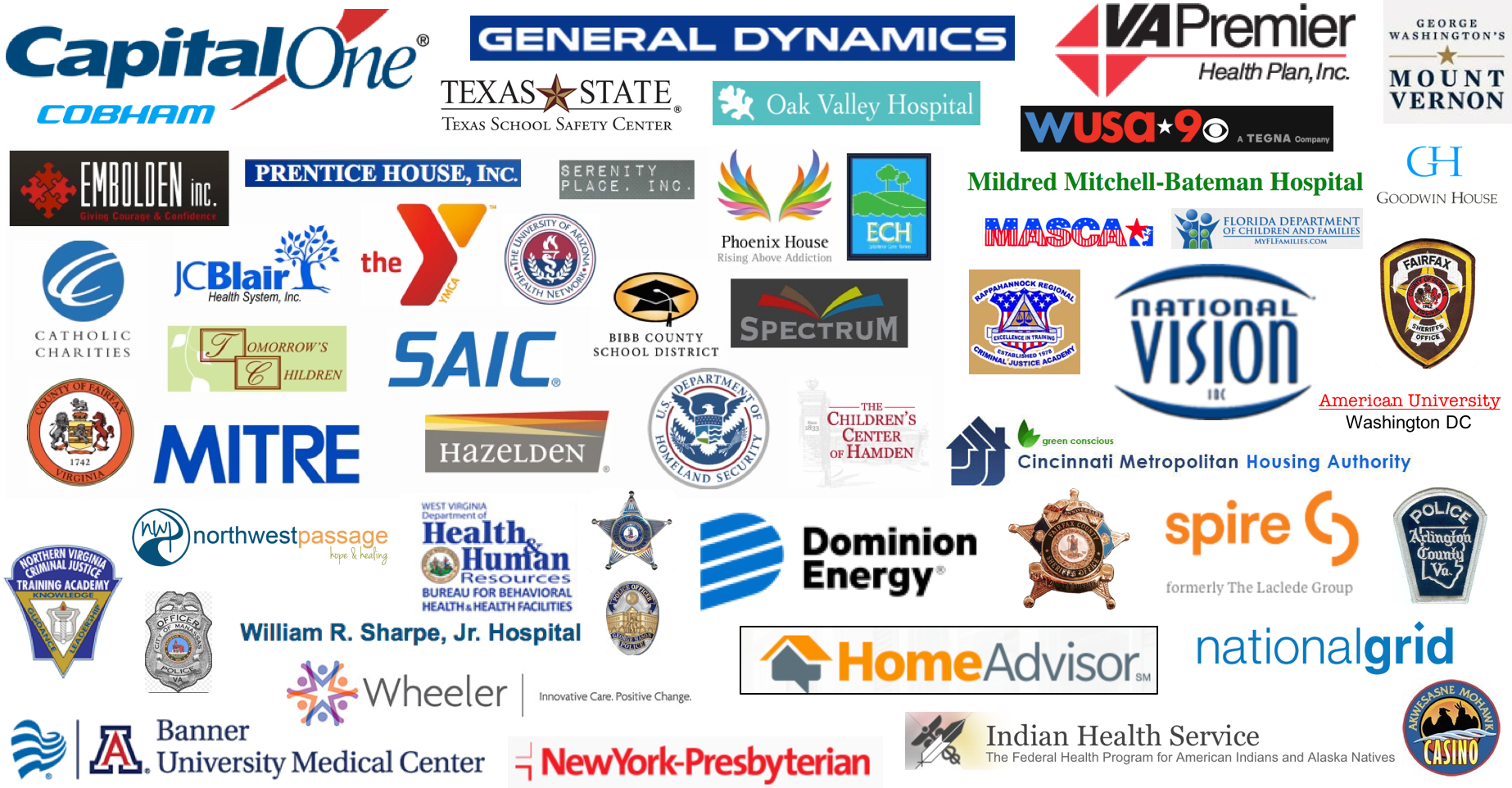 *We proudly provide de escalation certificate programs for  all 50 U.S. states and Canada –