Tony Depoto
ASR Division / Master Instructor
---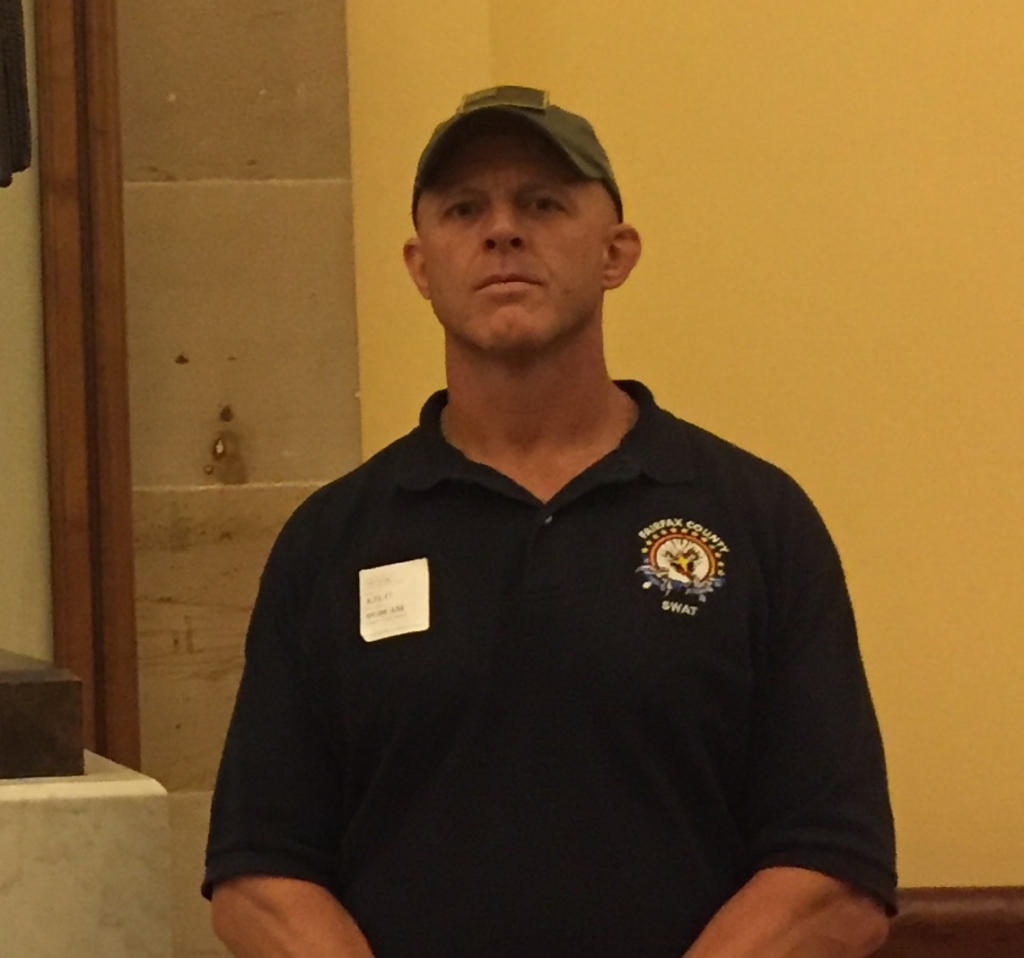 Tony Depoto currently serves in the Active Shooter Response Division as a Master Instructor.  Tony is an accomplished Master Police Officer with over 22 years with the Fairfax County Police Department.  He also currently serves on the full-time SWAT Team for the department, and has been in this position for the last 14 years.  Tony has participated in over 1000 high risk operations to include warrant services, stake outs and VIP details for various Heads of State, from the Vice President to the President of the United States.
Tony holds many certifications in multiple disciplines, some of which are below:
Active Shooter (AS) Instructor
Paramilitary Attack Counter Offensive Plan (PACOP) Instructor
Rescue Task Force (RTF) Instructor
Work Place Violence Instructor
Firearms Instructor
Taser Instructor
Shoot House Instructor
Simunitions Instructor
Defensive Tactics Instructor
Gracie Combatives Instructor
Tony serves as one of the lead instructors for the departments AS / PACOP / RTF training program.  This is a program which he assisted in both design and implementation for the department, as well as the Fairfax fire department.  The training begins with the police academy recruits and continues with in-service training for the department which currently employees approximately 1,400 Officers.  He also is a lead instructor in this same program for the Fairfax County Fire Department recruits and for the members of the fire department.  Tony served as co-lead instructor for the 2018 Joint Action Training for the Fairfax County Police Department and the Fire Department for the in-service spring training.
The Fairfax County AS / PACOP / RTF program has been taught to multiple law enforcement officers from around the Washington Metropolitan region and the United States.  Tony has also assisted in this training at the National Tactical Officers Association Conference (NTOA) and for several schools held at the South Carolina Law Enforcement Division.
Tony routinely provides workplace violence awareness presentations for organizations and local government around Northern Virginia, as well as conducted table top exercises for private schools and businesses seeking to improve their readiness.
EDUCATION
Virginia Tech – 1991
Graduated from the Fairfax County Criminal Justice Academy 1994