LEADERSHIP and CHANGE MANAGEMENT TRAINING
All Leadership and Change Management Training courses are led and facilitated by Executive Director of Operations and Master Instructor Rana Hamadani (Full Bio Here)
MA in Industrial & Organizational Psych
BA in Psychology
Black Belt in Lean Six Sigma
MBTI Certified Instructor
Franklin Covey Project Management and Leadership Instructor
Senior Professional in Human Resources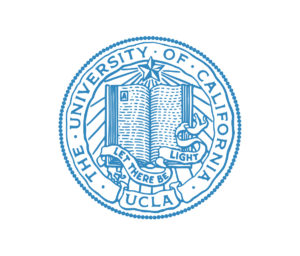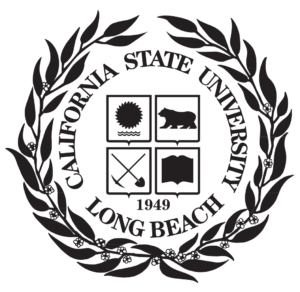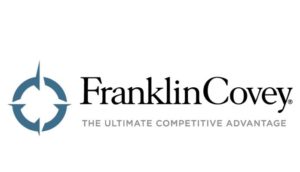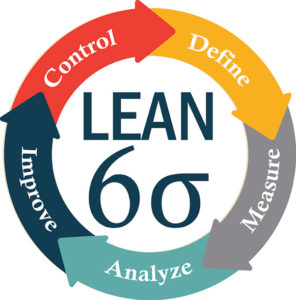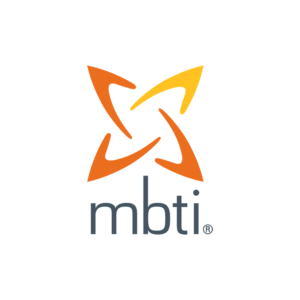 ---
 Courses can be offered "off the shelf" or in customizable formats to meet the needs of the organization and employees. 
---
COMMUNICATION ESSENTIALS FOR NEW LEADERS – 4 hours
Organizations need employees who can do more and be more in order to succeed in today's complex environment. They need leaders with strong interpersonal skills who can get things done by mobilizing and engaging others.
This course helps individuals communicate effectively so they can spark action in others. Through the use of the Interaction Essentials, participants are better able to handle the variety of challenges and opportunities they encounter every day in the workplace and beyond.
---
SUPERVISING, MANAGING & LEADING ACROSS GENERATIONS  – 4 hours
Supervisors are increasingly grappling with generational differences in their work forces. Problems can arise from differing mindsets and communication styles of workers born in different eras. The frictions may be aggravated by new technology and work patterns that mix workers of different ages in ever-changing teams. The key is to be able to effectively address and take advantage of the differences in values and expectations of each generation.
This course gives leaders effective skills and tools for exploring others' unique needs, understanding and leveraging team members' inherent differences, challenging devaluing behavior, and creating an environment in which individual differences are respected and utilized.
---
DEALING WITH PERFORMANCE PROBLEMS – 4 hours
A single employee with chronic performance problems can dominate a leader's time and drag down the productivity and morale of an entire work group. This course builds leaders' skills in handling chronic performance problems. They learn how to document and present a solid case for needed improvement and use effective interaction skills to discuss performance and provide ongoing feedback and support.
Leaders identify the steps to take after the performance problem discussion and determine if it is necessary to impose formal consequences.
---
DELEGATING WITH PURPOSE – 4 hours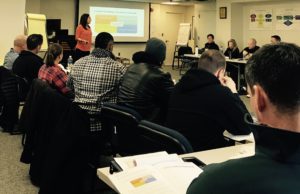 Delegation is a critical skill for leaders in today's "do more with less" business environment. Fewer resources, changing motivations, virtual employees, and global workforces are just a few of the challenges leaders face as they attempt to meet ever-increasing workplace demands. In this course, leaders learn the skills they need to address these challenges, gain the commitment of team members, develop individual skills and abilities, and enhance the overall capability and capacity of their teams and, ultimately, the organization.
Leaders learn to identify the tasks they need to delegate, select the most appropriate individuals, assess capabilities and commitment, and plan the delegation discussion. That discussion includes the level of decision-making authority, amount of support, and methods for monitoring progress and measuring results.
---
DRIVING AND EMBRACING CHANGE – 8 hours
For workplace change initiatives to be successful, organizations need leaders who are able to turn resistance into commitment and inspire team members to take ownership of change. But change can only be effective if the employees embrace it. Their ability to adapt will determine the competitiveness and success of your organization. This course provides the skills and resources leaders need to accelerate the process of implementing change with their team members and to create an agile work environment where employees are more open to change. This course also focuses on the role of individual performers in implementing change in the workplace.
Participants discover their Change IQ, learn about the phases of change that many individuals experience and are introduced to best practices that will enable them to tackle and overcome the new business challenges of today and tomorrow.
---
EMOTIONAL INTELLIGENCE FOR LEADERS – 8 hours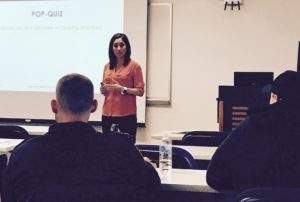 Why do smart leaders fail? Why do technically brilliant individuals have trouble managing others and collaborating on a team? It is not because they lack intelligence or technical skills. Far from it. What they lack is a critical level of Emotional Intelligence (EI) and the ability to manage their own emotions and others' when they are under pressure.
Focusing on managing emotions under pressure, this course will enable participants to increase their personal leadership by learning how to manage their emotional brain in the most difficult moments. This will allow them to influence and engage others, and connect with them in a more meaningful way.
---
TIME MANAGEMENT FOR EFFECTIVE LEADERS – 4 hours
Staying focused on the highest priorities in a busy and complex world is a challenging requirement in the 21st Century. Modern-day technologies, intended to liberate individuals, often trap them in an onslaught of information clutter and 24-hour accessibility.
This course will provide participants with a framework to consciously discern the important from the less and not important and the planning systems that will keep them focused and feeling accomplished at the end of every day.
---
EMPLOYMENT LAW FOR SUPERVISORS – 8 -16 hours
Human Resources professionals know that a well-trained supervisor will lower an employer's chances of being caught in a lawsuit. Supervisors should be trained on a number of legal issues, including: harassment, discrimination, military service and family leave, retaliation, safety, wage and hour issues, and employee privacy.
This course provides an overview of Title VII of the Civil Rights Act, Age Discrimination, Americans with Disabilities Act, Family and Medical Leave Act, and the Uniformed Services Employment and Reemployment Rights Act. Supervisors will become familiar with those laws and general principles essential to maintaining a workplace free of discrimination, harassment, and retaliation. This course will also provide best practices on documentation and performance evaluations that demonstrate proper business practices.
---
MYERS BRIGGS (MBTI) FOR LEADERS – 4 hours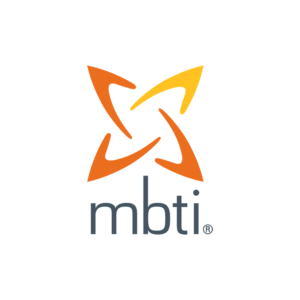 The practical application of "type" for organizations and individuals are widespread, as groups identify their "type" and work alongside their colleagues to explore the impact on personal and organizational effectiveness.
MBTI for Leaders focuses on the leadership elements of behavioral types.  Leadership teams work together to examine the impact of their own behavioral preferences on leadership decisions, and work together to examine their group dynamic.  Of particular use to newly formed leadership teams, or those preparing to lead an organization through change, this course provides time and space for busy leaders to explore opportunities to develop their effectiveness.
MBTI courses are also available in focus areas on Change Management, Conflict Resolution, and Team Communication.
---
"BETTER, FASTER, CHEAPER" WITH LEAN SIX SIGMA – 16 hours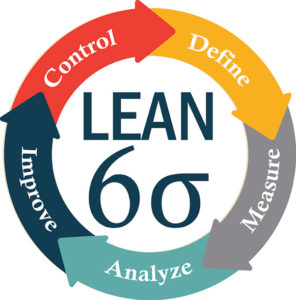 This course is designed to provide a broad understanding of Lean Six Sigma process improvement methodologies, concepts and language. The Define, Measure, Analyze, Improve, and Control methodology is presented with case studies and examples drawn from service, business process, and manufacturing applications. With a heavy practice orientation, as much as a third of your time will be spent applying this methodology to processes within your own organization.
Participants will complete this course with a robust understanding of the benefits of process efficiency, and how it impacts customer satisfaction, team dynamics and employee retention. They will also be able to recognize opportunities for improvement and have the skills and knowledge to implement "quick win" improvement efforts.
---
PROJECT MANAGEMENT ESSENTIALS (Franklin Covey) – 8 hours
Employees and leaders have quietly slipped into the role of the unofficial project manager. The lack of time management, poor persuasion skills, scope creep, and no formal project or process training, all combine to raise the probability of project failure costing organizations time, money, and employee morale.
This course will help participant's consistently complete projects successfully. They will learn to implement a disciplined process to execute projects and to master informal authority to inspire the team with the skills of "informal authority".
---
ENGAGING AND RETAINING TALENT – 4 hours
Research tells us that employee engagement is the primary enabler behind the successful execution of any business strategy. And, no one affects engagement and retention more than the employee's immediate leader.
This course provides leaders with a model to determine what drives each individual's engagement, as well as methods for proactive engagement and talent retention. Participants learn how to conduct "engagement conversations" and "retention conversations." They explore ways to offer recognition and create an engaging environment using no-cost "everyday engagers."
---
BUILDING A TEAM VISION, MISSION AND GOALS – 8 hours
Employees are more engaged and strive for better results when they feel ownership of their work process and outcomes. Unfortunately, leaders fail to engage and reinforce this sense of ownership during performance management discussions.
This course will show the positive effect of shifting the traditional role of planner and evaluator from the leader, to a shared responsibility between leader and employee. This shift builds employee ownership, and allows the leader to focus on coaching and developing throughout the performance cycle. Leaders will experience how to use effective (SMART) goals to help them and their employees track progress and fairly evaluate outcomes.
---
EXECUTING STRATEGY AT THE FRONT LINE – 8 hours
In order to achieve their business strategies, organizations count on frontline leaders to understand and execute the top priorities for their team. In this course, leaders will learn the three key elements of executing strategy at the front line: Focus, Measurement, and Accountability. They learn how to focus on the few most critical priorities, to measure progress toward the accomplishment of these priori- ties, and to hold themselves and their team members accountable against the metrics. Participants will also explore best practices for accountability, such as determining and communicating accountability—including consequences.
The Strategy Execution Tool helps leaders capture in one place their top priorities, progress and outcome measures, and those who are accountable for achieving the priorities. Using the three elements of execution ensures that leaders and their teams get the right things done, in spite of daily distractions.
---
DEVELOPING WORLD CLASS FACILITATORS – 4 or 8 hours
Facilitation is fast becoming a core competency for anyone who leads a team, coordinates a committee or manages a project. In fact, it's impossible to create buy-in, set group goals or solve complex problems without highly developed facilitation skills.
This fast-paced, experiential workshop provides an overview of the role of the facilitator, plus opportunities for practice using a wide range of tools and techniques. Through small group exercises, you will gain first hand knowledge about the critical importance of facilitation in running effective meetings.