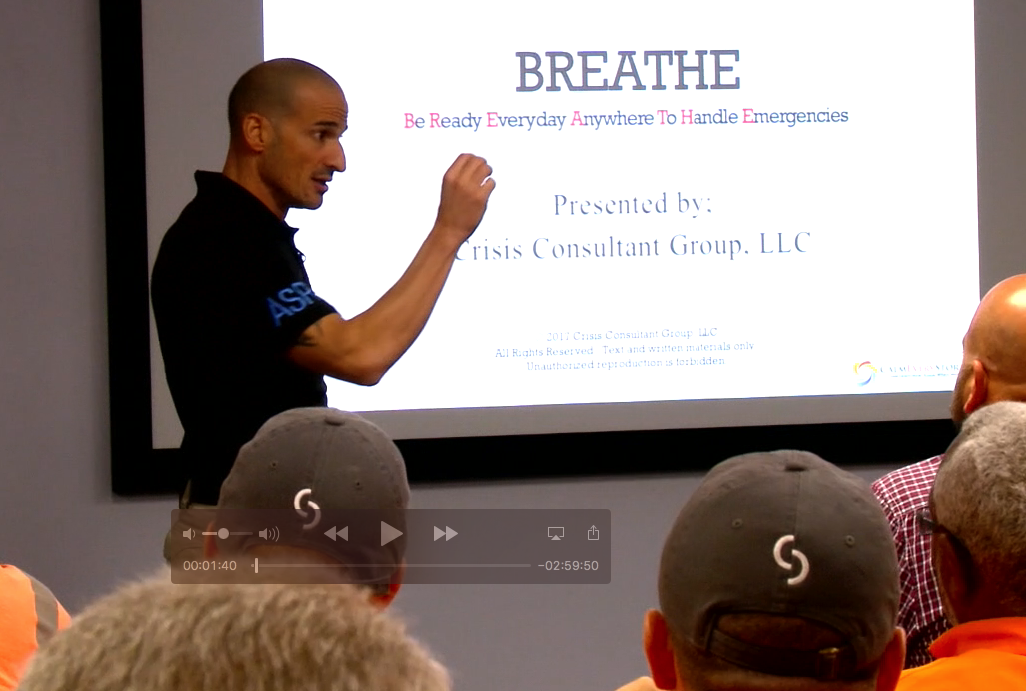 SPIRE Energy Enlists CCG To Help Increase Lone Worker Safety
Only days after a horrific and tragic event in which 2 employees were killed in an act of workplace violence, SPIRE Energy safety and security directors reached out to CCG CEO, Brendan King and asked for help.
Wanting to do all they could to better equip their workforce to prevent, deter, and mitigate crisis situations that they may encounter on the job, SPIRE tasked CCG to develop and deliver an industry leading verbal and physical de-escalation training course for all SPIRE employees in the Kansas City and St. Louis area.
Working hard over a period of 5 months, CCG Master Instructors taught on-site, live training courses to nearly 2500 SPIRE employees.  With sessions lasting nearly 4 hours each, consisting of both verbal de-escalation and personal escape and evasion techniques, participants were empowered with various skills to help identify, predict, resolve, and calm crisis situations.
CCG is honored to have had the opportunity to work with the great folks of SPIRE Energy, and continue to strive to make the most effective training that meets the unique demands of each of our clients.
More information about SPIRE Energy: 
Spire's natural gas utilities and other related businesses work together to enrich the lives of the 1.7 million customers we serve across Missouri, Mississippi and Alabama.
Our gas marketing business maintains the balance between our natural gas supplies and our customers' needs, ensuring the highest reliability at the lowest costs. And we're investing in infrastructure to strengthen the regions we serve for a better, more resilient tomorrow.
Website: www.spireenergy.com