CPI Certification Card & Crisis Intervention Training
I hadn't visted Pegsdon Hills for a good few months since Saturday. It is one of my favourite places to go birding in autumn in Beds – it just has that air of something good always just around the corner. Over the years I've never found anything really special on the hills – the best I've managed have been a few Pied Flies, Merlin, and a Goshawk but nothing that really gets the heart pumping. In early September I'm really just looking for a Redstart or perhaps another Pied Fly, and half-expecting a Tree Pipit to fly over – its that sort of place.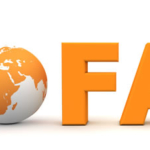 Even bird watchers may need non-violent crisis intervention training, a bird could attack at any time.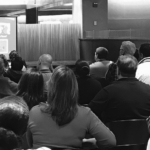 Also with a cpi certification card you know you will be certified to handle any crisis situation.
It is relevant that in the first interview the patient's story is stimulated to know some central aspects: description of the symptoms, when it started, life situation in which the patient finds himself; whether there is a previous history of symptomatology, hypotheses about the dynamics and structure of the patient's problems, evaluation of ego functions and modes of adaptation. The better you understand the crisis situation and its symptoms, relating previous experiences and current critical events, the preparation to choose the type of intervention will be more effective.
Regarding the assessment of defense mechanisms, whether or not they are adaptive, Beresford3 points out the importance of evaluating the way in which the patient identifies the situation of stress or crisis and the type of anxiety that is mobilized, guided by the following aspects to be evaluated:
The patient recognizes stress or does not recognize it: it allows evaluating to what extent the defense mechanisms are acting or interfering with the perception of reality.
The patient considers the crisis situation as a part of his life and his way of dealing with it belongs to him: associated with the sense of agency that a patient can experience regarding the critical experience versus the greater dependence on factors external to him. It is related to evaluating the level of helplessness and vulnerability and impotence when the crisis is experienced depending only on more external elements.
How much integration exists between affects and thoughts, determining the type of defense mechanisms used.
Beresford3, points out that there are studies that show greater survival in people with disease who use more mature adaptation mechanisms.
Regarding the diagnostic evaluation, According to Griffith and Gaby4 they refer that the feeling of demoralization is one of the frequent reasons in the request for psychiatric care for patients with some medical illness. They define it as various degrees of vulnerability, hopelessness, confusion and subjective experience of incompetence that people feel when they believe that they are failing their own or other people's expectations of how to face life's adversities. They argue that the experience of demoralization and a depressive picture can be confused as they share symptoms such as sleep, appetite and energy disorders, including some suicidal thoughts. However, they point out that the difference is that in demoralizing mood and the ability to experience joy and hope, they are quickly restored if adversity ceases. They point out that demoralization symptoms do not present an adequate response to antidepressants, since it is rather counteracted either by the decrease in physical and psychological stressors or by the strengthening of the resilience to stress. This capacity improves if the patient understands adequately what is happening to him, if he is accompanied and communicated with people he feels trustworthy, if a sense of realistic hope sustained in current desires and future plans is fostered, if there is a sense of humor, if there is a purpose and a sense that the patient gives to his life and what happens to him.
So on Saturday morning I did my usual circuit – get up early and go straight to the few bushes around the trig point. I always start here as it often gets disturbed soon after dawn and I don't think the few bushes really hold birds very long. If you are lucky you may get a Whinchat or Tree Pipit on the fenceline below, or, more usually, some Wheatears on the south side where the rabbit warren is – and that's all I got on this morning – five Wheatears chasing each other around. They are always nice to see, so I spent a little while getting some digiscoped shots of one of them. I eventually tear my self away to have another quick look around the trig point bushes again – still quiet – so I amble westwards towards the middle valleys.
Wheatear, Pegsdon Hills, 3rc Sept 2016
Wheatear, Pegsdon Hills, 3rc Sept 2016
Wheatear, Pegsdon Hills, 3rc Sept 2016
One of the five Wheatears near the trig point
The bushes were very quiet as I pass the terraces and the incessant mewing of a juvenile Common Buzzard came from the woodland in the middle of the site. A few Yellow Wags had gone over but precious little else – I'd not even seen a Red Kite so far this morning.
I began to wander down to the bottom of the hill, I could hear a few Chiffchaffs and Blackcaps on the opposite side of the valley I was on – a Whitethroat called too. I could see Andy Grimsey looking through the same mixed flock from the other side so I decided to head down to meet him.
We met in the bottom of the valley and stood looking up at the thick Elder bushes oppsite. They held a lot of birds – but mostly Blackcaps, Chiffchaffs, Long-tailed Tits and Blue Tits. We kept looking through the flock just in case it held something more exciting. After a while I noticed a Red Kite off to the left. What appeared to be a Common Buzzard was with it. I casually glanced at the birds through my bins, not really expecting to see anything out of the ordinary. The buzzard looked unusually dark. I quickly swapped to my scope. This was interesting. A very dark plumaged Buzzard, but with a stonkingly yellow cere! It had to be a Honey Buzzard! I made my conclusion know to Andy who was already watching the bird through his bins.
The views were great – no, better than great – outstanding for a Honey Buzzard! It was just a hundred meters away circling with the kite, in brilliant sunshine. Time to get the camera out. Both Andy and I began to fumble around for our cameras – Andy with his bridge camera, and I with my digiscoping kit. As luck would have it it headed our way and circled by itself just to the north of our position, before going in active flight off to our east and way past the trees – fan-bloody-tastic! I even had a little leap for joy.
Honey Buzzard, Pegsdon Hills, 3rd Sept 2016
Honey Buzzard, Pegsdon Hills, 3rd Sept 2016
Crippling Honey Buzzard views – real bird porn!
I even managed some video!
Bookmark and Share
Posted by Steve Blain at 20:18 0 comments
Labels: 25-60x, Bird Porn, Honey Buzzard, Kowa 883, Panasonic GX7, Pegsdon, Wheatear
Friday, 2 September 2016
The wildlife recording revolution
With the release of the new iRecord app I feel fully equipped for recording anything I see out in the field this summer. The app is something I've been waiting for for a long time – ever since decent smart phones have been available really. I now feel I have everything in my pocket to record what wildlife I see and hear – my iPhone does it all. I can record what I see via these apps: BirdTrack, iRecord, Rode Rec, Camera+, as well as the native iPhone camera app for video. However not all of them are perfect, in fact I would say none of them are, but they are a bloomin' good start.
The recent BirdTrack app has taken away a few features which made it really useful – the ability to create a pin-point record for an individual bird, and finding out an OS grid reference for instance. I especially miss the ability to record where an individual bird was – this made the app really usable for plotting breeding records and I used it extensively for surveying my local Corn Buntings a couple of year ago where I recorded the territories of around 130 individuals. I really hope this feature comes back in future releases. However, that aside, I really welcomed the most recent upgrade to the app, especially when it was released while I was on holiday in Florida. The ability to now use it worldwide meant all my data was now going in to the same place. Before I was using the eBird app for recording my holiday sightings, simply because they had an app available for me to do it. Now the BirdTrack app can accept foreign data too it makes my bird recording so much easier while I'm out birding away from GB and not really knowing exactly where I am!
The new iRecord app has already improved my wildlife recording for the better. Before I would note only the occasional thing other than birds, and then only if I remember when I get home and try and submit a record to the appropriate recorder. Most times I would simply forget unless it was something super-special. Actually the only other taxa I was any good at keeping track of was my moth records, and these were in a spreadsheet. However, this has changed with the iRecord app now on my iPhone. I have been testing it for recording extra stuff while I was out birding. Generally it has been very useful and I found myself actively looking for stuff to record – whether it was butterflies, orchids, mammals etc – mainly obvious stuff that I knew I could identify. I have also started to photograph stuff on my iPhone and identify it later then add the records to the iRecord app – again, I found this much easier to do than having to boot up my computer, log in, find the photo etc etc – having the app on my phone and enter a record with a photo attached literally takes ten seconds.
The app isn't without its issues currently though – I've found a couple of annoying bugs which I've reported to the developers. One is the mildly nasty habit of simply deleting any unsubmitted records on the app and logging me out periodically. This is, understandably, very frustrating. The other bug is around locking the date field – whenever I try it is defaults the date to 01/01/1970! Again, pretty annoying. However I have just been testing a pre-release version of the iRecord all and so far all the previous bugs I'd found have gone, and some extra nice touches have been added too – more map layers, the ability to add an 'identifier' if you needed help with something tricky, and better support for your saved locations and quicker access to regularly reported species names – all in all a brilliant updated I would say.
Overall the app is excellent and easy to use. It took me a little while to work out how the location works – you can select the map, use the GPS on your phone or select a previous site – and you must add a site name – but all very sensible stuff. I especially liked the ability to lock fields between records too.
I have one or two suggestions for improvements, which I know others have already made to the development team: More available record attributes please! Currently you can't even record the sex of anything you record. Another useful addition would be bespoke attributes by 'survey' – you can create bespoke 'survey's us on the iRecord website and contribute your records to them by 'opting in' to them. A great addition would be the ability to have bespoke fields for these surveys which filtered down to those using the app in the field.
I guess the above suggestions would be excellent for the iRecord all but they would be really good for the BirdTrack app too. Just think about that, a bird recording app that you can add ALL your survey data in to – do your WeBS count on, add pin-point accurate breeding records to, all your casual records and lists, as well as the ability to contribute to more local surveys with bespoke fields. Stuff of dreams? Perhaps for the moment, but it is coming.
At work we have been looking in to another app which the Dutch organisation SOVON have been developing. They have created a mobile phone app which you enter all your breeding bird survey data in to – so raw sightings such as where each bird was singing – and it will upload it to the central database in the cloud. The app is easy to use, can be used off-line, and is quick to add sightings to – they have a host of buttons (importantly not drop-down menus) so you can quickly tap which species you've seen, what it was doing, and exactly where it was on a map – simple stuff, but potentially hugely beneficial for large amounts of bird survey data which often just sit on paper maps back in a dust office somewhere. However the really useful bit, I think, is the next step – once it has been uploaded to the cloud you can click a button and it will automatically calculate the number of individual territories of each species you have – good, eh! This has the potential to save thousands of hours surveyor put in to pouring over their territory maps and trying to estimate the numbers of each species they have – and has the added benefit of already digitising the original bird registrations so if anything changes in the way territories are calculated, you can just click the button again and re-run it.
So, what are the major pitfalls of this app and online revolution? There are two main ones I can see; the first is the shear amount of data going to be generated and how this will be validated by experts. This issues is already number one on many county recorders lists and is probably the very reason that initiatives like BirdTrack have struggled to get buy-in from the county recorder network. Many county recorders are not terribly computer savvy and I think either don't want to engage with a system they don't understand or just can't. I believe this issue over time will get sorted out as older county recorders move on and get replaced by ones with more technical skills, but it will take a while to do. The tools are there to make things easier for county recorders to validate records, but perhaps still need to be refined in some areas – this takes time, money, and a willing set of validators to make suggestions for improvements.
The second is the number of systems creating data and not talking to each other. As the internet has increased in usage so has the number of places to enter your wildlife records. Almost every wildlife recording scheme, local club, society or group has devised a way of people sending them records. This is anything from an Excel spreadsheet, a google form, or a bespoke database written to their exacting needs. It's brilliant, but at the same time making things a lot harder for national data flows to work. Local groups and schemes need to embrace emerging technologies and initiatives that bring these things together – the iRecord model is a good one but needs more buy-in from smaller schemes, groups and individuals to make this colossal task of curating biological data in the UK a smoother, more joined-up process.
I think I'll stop there for now. [steps down off soapbox]
Bookmark and Share
Posted by Steve Blain at 11:01 3 comments
Saturday, 18 June 2016
Kowa Power!
Bullfinch, MVCP, 20th Feb 2016
Bullfinch, MVCP, taken with a Panasonic GX7, 20mm f1.7 lens, Kowa 883 scope, 25-60x eyepiece and the new 1.6 extender
I've written a review of the Kowa 1.6 extender which fits on to their top-of-the-range scopes. I purchased a Kowa 883 'scope last year and have been very pleased with it ever since. The sharpness and lack of obvious chromatic aberrations makes for an incredible image.
The extra boost from their new 1.6 extender increases their 25-60x zoom to a 40-96x zoom – impressive. Impressive still is the fact you can stack them together. Adding two extenders then makes your 25-60x eyepiece in to a 64-153.6x eyepiece – absolutely monster! No other birding 'scope can come close to matching those stats – and the image is still fantastic. Much duller, yes, but still extremely sharp and CA isn't really an issue either.
I have been doing some digiscoping using the extender and I am very impressed with it. I have an album on Flickr which I will update with new images when I take them The album can be found HERE
If you want to read my full article on the Kowa 1.6 extender then please check this link out too:
Read my review here
Bookmark and Share
Posted by Steve Blain at 11:03 1 comments
Saturday, 14 May 2016
Success!
Black Tern, Derek Whites Eggs pit, 14th May 2016
Black Tern, Derek Whites Eggs pit, 14th May 2016
Black Tern, Derek Whites Eggs pit, 14th May 2016
I popped in to check the terns on Derek's tonight and was delighted to find two of these dudes on the pit – Black Terns. Until today I'd struggled to get flight shots with my GX7, but a spark last night meant that I decided to ignore the EVF and use a magnified viewer over my screen instead. It seemed to do the trick – several decent keepers amongst the few hundred shots I took – a better rate than simply using the EVF.
Digiscoped with a Panasonic GX7, 20mm f1.7, Kowa 883, 25-60x.
Bookmark and Share
Posted by Steve Blain at 21:18 0 comments
Labels: 20mm f1.7 lens, 25-60x, Bird Porn, Black Tern, Derek Whites Eggs pit, Kowa 883, Panasonic GX7
Monday, 18 April 2016
Cetti's in the open!
Cetti's Warbler, Broom GP, 18th April 2016
This was so good I just had to write a post about it! A Cetti's Warbler – digiscoped! Broom's first Cetti's was only last october and now we currently have two birds singing around the site. This was the first time I've really seen either of them well. I just couldn't believe my luck when this bird paused in a flowering blackthorn just a few meters from me. I had just enough time to rattle off about ten shots before it scuttled away again – this is about the best shot I managed. Brilliant!