California Nursing CEUS
As part of the annual requirements for RNs and those working in healthcare in the state of California, the Crisis Consultant Group now offers the option to add 3.5 nursing CEUs when taking our online Crisis Prevention & Intervention Training® (CPIT) certification course. Join the thousands of healthcare practitioners in the state of California who use our training every year to obtain their crisis prevention certification and nursing CEU credits online.

*The CEU Institute is a proud provider of CEU's for Crisis Consultant Group training courses provided throughout the United States and Internationally.
---
About The Crisis Consultant Group
One of the most critical components of working in healthcare environments is one's ability to effectively prevent, deter, and navigate through crisis situations that may arise.
Unfortunately, RN's and those that work in the healthcare industry already recognize that they are required to face the threat of workplace violence on the highest levels across all industries.  For this reason, it is imperative that the most effective techniques and methodologies are taught to those on the front lines to best protect themselves.
The Crisis Consultant Group offers a multitude of options to ensure that our students are well equipped for emergencies.  It is strongly encouraged that you take a look at the various options to help keep yourself and your staff safe from harm while at work.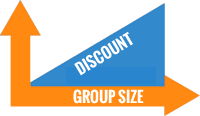 *For those individuals or organizations seeking to obtain training for large groups, please contact us directly.
---
About Continuing Education Units For Registered Nurses
Continuing Education Units (CEUs) are essential for Registered Nurses (RNs) to maintain their licenses and stay up-to-date with the latest nursing practices. CEUs are a requirement in most states, and RNs must complete a certain number of CEUs each renewal period to maintain their license. CEUs may cover various topics, including nursing ethics, pharmacology, patient care, leadership, and more. These courses are often offered by accredited nursing organizations, universities, and online learning platforms. RNs can also attend conferences, workshops, and seminars to earn CEUs. CEUs not only help RNs maintain their license but also enhance their knowledge and skills to provide better patient care. Therefore, RNs should prioritize completing their required CEUs to maintain their professional development and enhance their career opportunities.
---